Water Damage Restoration Los Angeles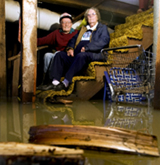 Recovering from Water damage in Hollywood Hills is always somewhat impossible. Water damage can lead to a variety of issues such as the buildup of mold, rotting wood and warped floors. Whether there was a flooded bedroom or bathroom because your youngest left the pipe on or there was a hole in the roof before the heavy rainfall came pouring down, it is a critical issue that needs to be addressed. Our professionals have all the answers to your questions and will undoubtedly provide the best in terms of water damage restoration. Hollywood Hills' customers have always shown great appreciation in our professionals at Hollywood Hills Carpet and Air Duct Cleaning for even providing same day services for those unforeseen disasters. We understand that accidents happen and the importance of dealing with emergency water damages right away. The longer you wait, the more you risk permanent damage being done to your valuables which would only increase your expenses and lead to financial woes. This is why you need to hire the professional team at Hollywood Hills Carpet and Air Duct Cleaning to give you the best water damage restoration in Hollywood Hills you'll ever experience. We are always ready complete the cleanup and restoration process in the shortest possible time. Feel free to set an appointment now so that an examination of the damaged area can be done at no additional cost.
Set up an appointment for water damage repair in Hollywood Hills and get an evaluation done right away! Call now (323) 487-0186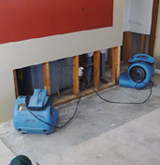 Our state of the art equipment along with our highly skilled and experienced professionals are factors that propel our capability to get the job at hand done efficiently and in a hassle-free manner.  Water damage in Hollywood Hills is always a tedious experience for people who don't get effective professional help from a company such as ours. After a complete assessment of the damage, the dehumidifiers, air movers, air scrubbers, and other reliable heavy duty equipment will be utilized to dry, mop and remove all signs of wet spots and dampness in your home. No need to worry about mold growing under your carpet because the job wasn't done properly, or your stiletto penetrating rotting floor boards a few weeks later. It is important to us that we do everything in our power to get rid of spills, leaks and other issues relating to water damage so that solitude can be attained in your home. Are you worried about the soaked sofa? Well, we can remove the mildew and restore it to its original state.  Give our team the opportunity to review the interior of your home so that a proper analysis can be done in order to determine the best way forward.
Call Hollywood Hills Carpet and Air Duct cleaning right now at (323) 487-0186 before mold and bacteria devour your home.