Air Duct & Dryer Vent Cleaning Los Angeles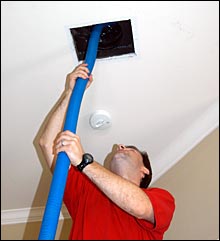 Air duct cleaning in Hollywood Hills is something that we specialize in and a frequent question that many individuals ask is why they should arrange for a specialist to clean their ducts and vents when they can do themselves quite easily? What most people don't realize is that dust has a way of returning even when you dust your home on a daily basis. Pollutants and pathogens tend to gather in ducts and vents and are then redistributed in the same air that you breathe in your home. It isn't comfortable nor is it safe to inhale particulates as health issues will undoubtedly arise later on. This is why we are always willing to offer our services in order to resolve the dusty problems that are affecting the HVAC system in your home. Hollywood Hills Carpet and Air Duct Cleaning wants you to become knowledgeable about the signs and symptoms that are warning signs whenever your Hollywood Hills HVAC system needs to be thoroughly cleaned by a member of our team.
Call Hollywood Hills Carpet and Air Duct Cleaning today (323) 487-0186
Here are the symptoms to be aware of so that you can verify if you need to schedule air duct and vent cleaning services for your HVAC system. Contact us for air duct cleaning in Hollywood Hills if you notice any of the following signs in tour home:
Respiratory issues especially frequent asthma attacks
Sniffling , coughing, itchy watery eyes, stuffy and runny nose
Headaches
High bills (energy)
Dust, dirt and other substances such as cobwebs and excreta on the air vents and ducts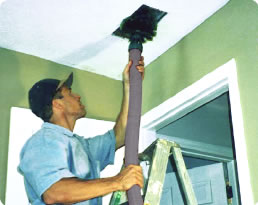 These are just a few of the signs to look for that will tell you when you should schedule Hollywood Hills air duct cleaning. A licensed and insured professional is always available for a thorough inspection of your home to confirm if the signs are as a result of dirty air ducts and vents that might be clogged. The Hollywood Hills area local customers have trusted our company for many many years to keep the HVAC systems in their homes and offices in the best possible condition. They have seen how detailed we are when we arrive on the scene to resolve an issue and are living proof that our specialized equipment which we use to detect dampness also aid in the prevention and removal mold and bacterial growth. There might be other things residing in your HVAC system and we will get rid of them as well so don't worry. Hollywood Hills Carpet and Air Duct Cleaning will have your air ducts and vents spotless so that the quality of the air you breathe in your home will be impeccable.
Call us at (323) 487-0186 to get the best results in air duct cleaning in Hollywood Hills. Let us help you breathe in comfort!